Why Should I Have a CO Alarm?
Carbon Monoxide
Carbon monoxide (CO) is a colourless, odourless, tasteless, poisonous gas produced by the incomplete burning of carbon-based fuels, including gas, oil, wood and coal. Carbon based fuels are usually safe to use, however, when the fuel does not burn properly, excess CO is produced, which is poisonous. When CO enters the body, it prevents the blood from bringing oxygen to cells, tissues, the brain and organs. You cannot see it, taste it or smell it but CO can kill quickly with little warning. Around 50 people die every year from CO poisoning caused by gas, oil and solid fuel appliances and flues that have not been properly installed, maintained or that are poorly ventilated. Lower CO levels that do not kill immediately can cause serious harm to health if breathed in over a long period. In extreme cases paralysis and brain damage can be caused as a result of prolonged exposure to CO.
What preventative measures can I take?
Ensure that any work carried out in relation to gas appliances in a domestic premises to be undertaken by a gas safe engineer, competent in that area of work
The HSE strongly advises that gas appliances and / or flues are installed and serviced regularly for safety by a Gas Safe Registered engineer. If you live in tenanted accommodation, your landlord has a legal duty to carry out an annual gas safety check and maintain gas appliances. They must provide you with a copy of the completed gas safety check certificate
Does the HSE recommend the use of carbon monoxide alarms?
The HSE strongly recommends the use of audible carbon monoxide (CO) alarms as an important precaution but they must not be regarded as a substitute for proper installation and maintenance of gas appliances by a Gas Safe Registered engineer.
Please note: You can be particularly at risk from CO poisoning when you are asleep, because you may not be aware of early CO symptoms until it is too late. Having an audible CO alarm could wake you and save your life.
What are the symptoms of carbon monoxide poisoning?
Early symptoms of carbon monoxide (CO) poisoning can mimic many common ailments and may easily be confused with food poisoning, viral infections, flu or simple tiredness. Symptoms to look out for include:
Headaches
Breathlessness
Nausea
Dizziness
Collapse
Loss of consciousness
Tiredness
Drowsiness
Vomiting
Pains in the chest
Stomach pains
Erratic behaviour
Visual problems
Co alarm supply and fit: only £35.99+VAT

9.9 Average Rating on Checkatrade
"David service was superb. Work was carried out efficiently and to a professional standard. He attended at the time booked and completed as per his estimate. Would have no hesitation in recommending this company. Just the kind of fuss free reliable service you refer to 'checkatrade' for."
"After an emergency call out to fix a leaking loo, (amazingly quick response and friendly to boot) David returned to service the boiler. After an unforeseen hiccup David went above and beyond the call of duty to rectify the problem that wasn't an easy one to solve. He was calm, informative, helpful and humorous. I can't recommend him highly enough."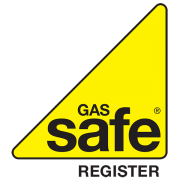 Location
7 Halliford Court,
Shepperton TW17 8QZ
Hours
Mon-Fri: 8:30am - 5:30pm
Saturday 9:00 - 3:00pm